Clutch Names Softon Digital as a Top Development Company in Costa Rica for 2022
Since we began our team in 2007
We have been guided by a solitary vision to provide products with a focus on efficient and interactive design. This is the way forward for the software development industry, and we're happy to see so many people agree with this approach.
We're proud to share that Softon Digital has just been named as a top development agency in Costa Rica for 2022 by Clutch.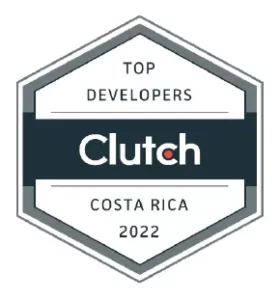 Clutch is an online review and rating platform that's based in Washington DC. They use a unique verification process that test the authenticity of the information sent to them before publication as reviews.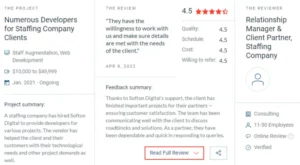 These awards highlights the best businesses in their respective industries as judged by the market. This criteria makes the Clutch award unique as the power lies in the hands of the people with direct experience of our work.
Because of this we want to express our gratitude to all of our clients that helped us win this accolade with their reviews and feedback. Our team is aware of how much time and effort it takes to write, verify, and publish just one of these reviews.
The fact that enough of them took on that challenge on our behalf to help us get named as one of the best in the country is amazing. This isn't the end of the line for us though. There are still people that need the skills and knowledge we have to grow.
Our goal now is to maintain the high-level of excellence that people will come to expect from us as a result of this Award. We are more than ready to meet this challenge and invite everyone to visit our website to see if our services are what they need for their next project.