We offer premium development services for disruptive technologies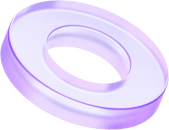 Web3 Integration Services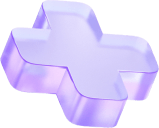 Smart Contract Development

NFT Development and Marketplace

Decentralized Application (dApp) Development

DeFi (Decentralized Finance) Solutions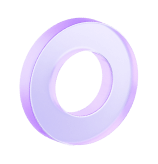 We offer you different options to work with us according to your needs and goals.
Here are the types of engagement that we offer
Turn your idea into a fully functional product or platform. We can help you validate your idea, design a prototype, develop a MVP, and test it with real users. We can also help you scale your product, add new features, and optimize its performance.
Hire IT specialists for web3 projects on a flexible basis. You will have full control over the project and the resources. We can have resources ready to start in less than a week.

Get a dedicated team to work on a specific project or goal. You will have a single point of contact, a project manager or a delivery manager, who will communicate with you regularly. We can have resources ready to start in just a few days.
Projects were are proud of


Minticket is a ticketing company that collaborates with artists and organizers to enhance the overall event experience. Utilizing blockchain technology, they create traceable and authentic tickets, effectively reducing common issues like fraud and scalping that often hinder the enjoyment of attendees.
Looking for a unicorn?
We specialize in sourcing rare talents, especially in high-demand development technologies.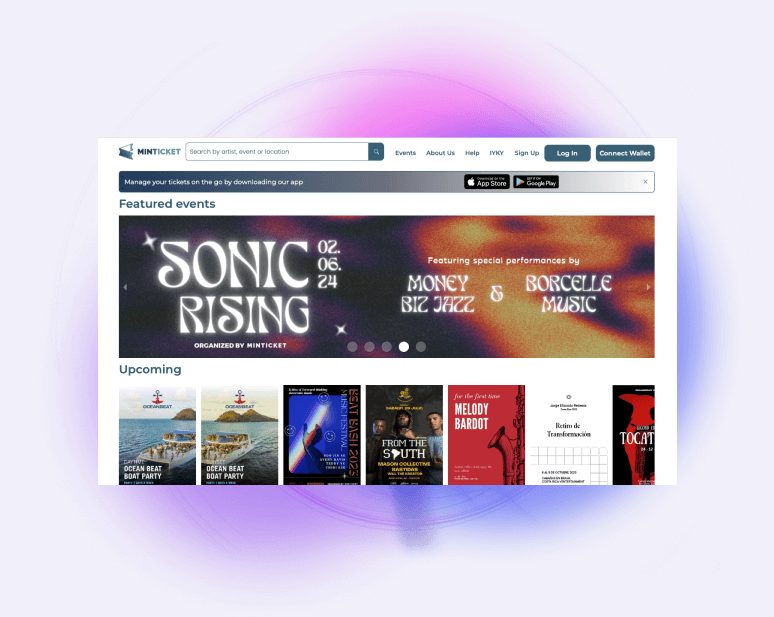 At Minticket, we partner with artists and organizers to elevate event experiences. Utilizing cutting-edge tools like digital wallet development, crypto transactions, blockchain, UX/UI research and design, and streamlined database architecture, we're dedicated to ensuring excellence in every aspect.
We strengthen system security with advanced measures to prevent threats, conduct vulnerability analysis, and ensure the confidentiality of information. Our priority is to provide a secure and reliable digital environment
The design of databases in Minticket requires the implementation of a solution that can effectively manage important information and a high flow of transactions. Some of the technologies that we use provide a flexible and versatile interface for data modeling and ensure a powerful and scalable database that underpins Minticket's basic functionality.
UX/UI Research and Design
Minticket's design process is based on in-depth research and creating an intuitive interface. Through user analysis and prototyping in applications as figma we created an engaging user experience designed for a seamlessly integration into the platform.
Digital Wallet Development
Minticket's digital wallet development involves advanced blockchain technology. These carefully integrated tools securely for us to create and manage digital wallets for all our clients, providing Minticket users with a smooth and reliable experience of web 3.0. And also for those who all ready have their wallet to used in our systems.
Crypto Transactions in Minticket is performed reliably and securely through integrated dedicated tools. These technologies provide the infrastructure needed to interact with the Ethereum network, enabling efficient cryptocurrency transactions in a descentralized way with lower gas fees.
At the core of Minticket, blockchain technology is implemented using advanced Solidity tools. These technologies enable the construction and deployment of powerful and efficient smart contracts on the Ethereum network, ensuring the integrity and security of operations about the transactions that our users does in our in system.
Contact us now and step into the future of digital innovation.